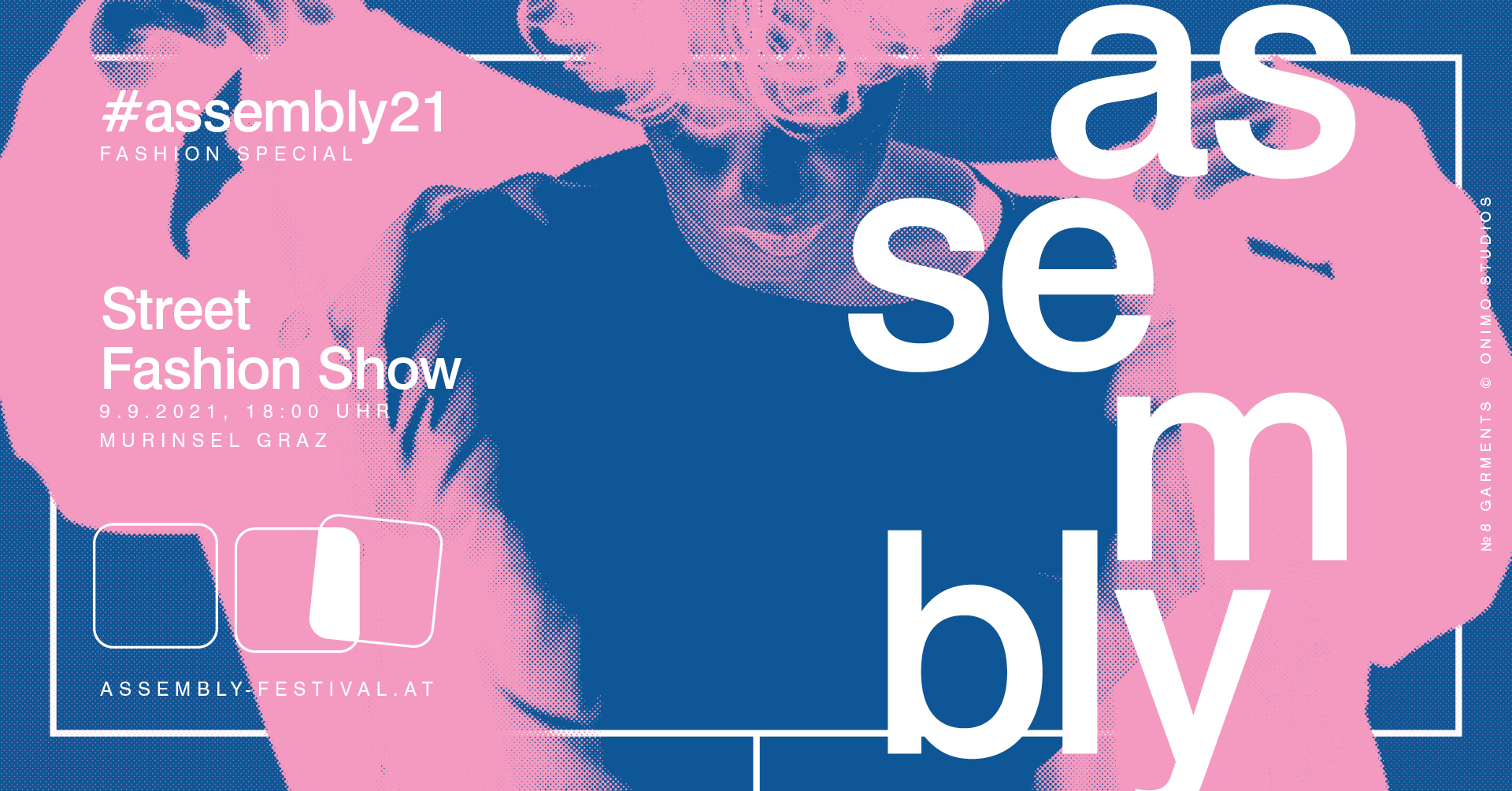 STREET FASHION SHOW
For the third time, the street fashion show takes place in cooperation with the Stadt Graz coordination center City of Design. It is held at the Murinsel Graz. This futuristic glass- and steel-made island in the Mur hosts urban labels. Enjoy stylish looks, it-pieces and trendy accessories.
Participating labels:
ALILA (AT)
CERWENKA (AT)
FASHION PAS-DE-DEUX II (AT)
GERTRUD-TASCHEN (AT)
MAGDALENA LEITNER (AT)
MAGGIE.B (AT)
NI-LY (AT)
№ 8 GARMENTS (AT)
PALO ALTO (AT)
STOFF. (AT)
TROPICÁLIA BY CACAU (AT)
(in case of bad weather Sat., September 11, 16:00)
Host: Gerald Votava
Music: Rainer Binder-Krieglstein
Hairstyle: Fell Salon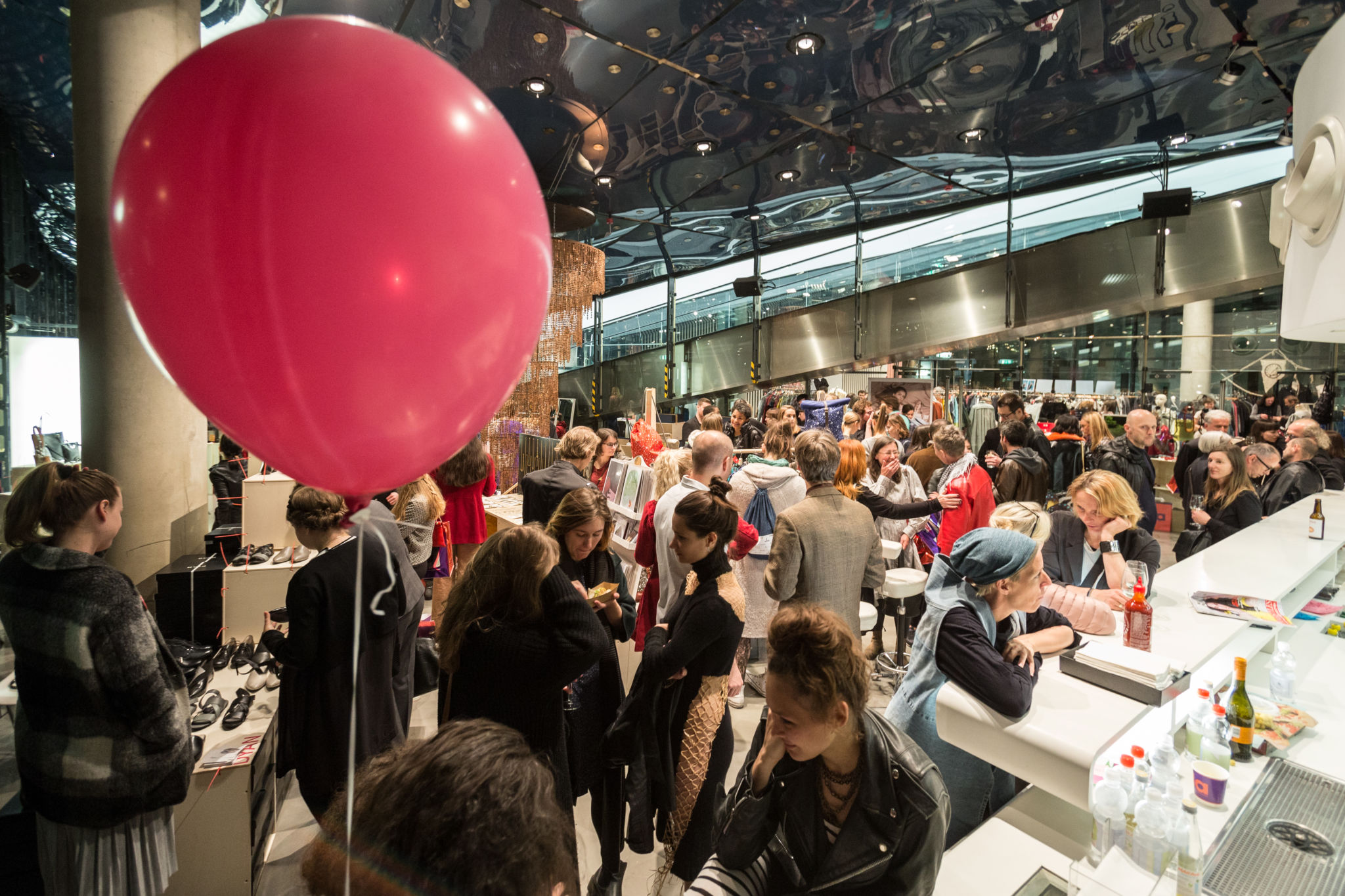 Sales and Exhibition
Prior to the show (18:30 to 20:00 access granted with valid fashion show ticket only) and following the show (21:30, free access)
Prior to and following the fashion show, the Kasematten stage is transformed into a pop-up sales and exhibition. All designers participating at assembly (in the fashion show and street fashion show) present their latestst collections at this sales and exhibition. Don't miss the chance to get hold of unique single pieces for your sustainable and flamboyant wardrobe, while having a chat with the designers about their work, sources of inspiration and outlook on future life.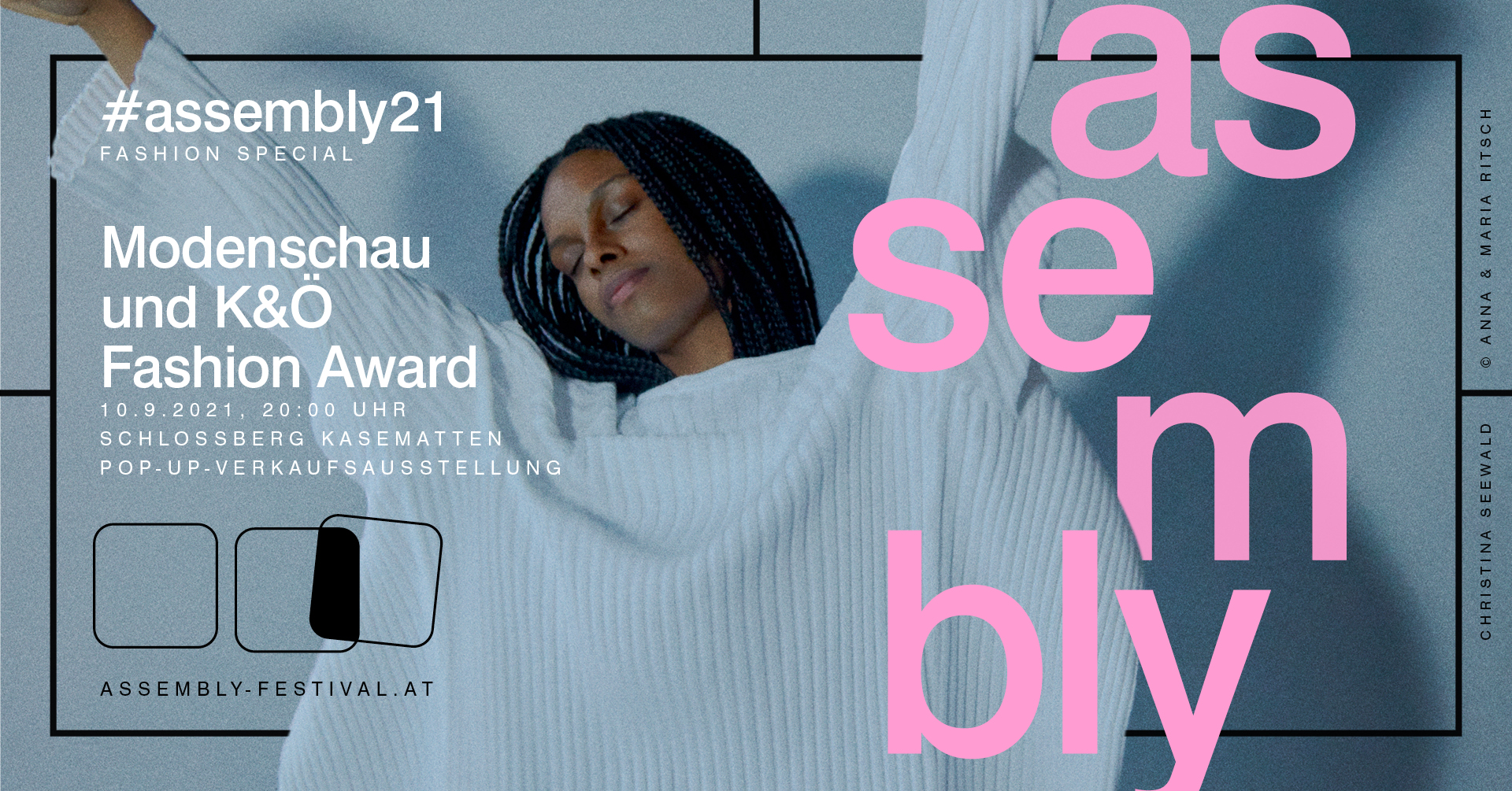 FASHION SHOW AND KASTNER & ÖHLER FASHION AWARD
Schloßbergbühne Kasematten, an ancient open-air theater in Graz, is transformed into our catwalk: Inter*national Kastner&Öhler Fashion Award winners and young Austian designers are presenting their versatile, exciting and trend-setting fashion under this year's festival motto "Best of assembly".
The highlight of the evening is the presenting of the 11th Kastner & Öhler Fashion Award. A jury awards the most innovative label with this 3.000 Euro award during the fashion show. Prior to and after the show all participating labels are looking forward to welcoming you to their pop-up sales and exhibition in an extraordinary environment right at the Kasemattenbühne Graz.
Participating labels:
Christina Seewald (AT)
Citoyenne K. (HR)
Eder Aurre (ES)
Jana Wieland (AT)
Jennifer Milleder (AT)
Kay Double U (AT)
Kultur Inklusiv (AT)
Larissa Falk (AT)
Ludus (MK)
Natalie Zipfl (UK/AT)
NI-LY (AT)
ROEE (AT)
Sabrina Stadlober (AT)
Timna Weber (UK/AT)
Vanessa Schreiner (AT)
Host: Gerald Votava
Music: Rainer Binder-Krieglstein (drums, vocals, electronics)
with Uwe Bubik (electronics, vocals) and Michael Eisl (keys, pocket trumpet)
Visuals: OchoReSotto
Hair Style: Fell Salon
Make-up: Christina Halitzky
Entrance Fee Fashion Show
Early Tickets EUR 22,– / AK EUR 25,–