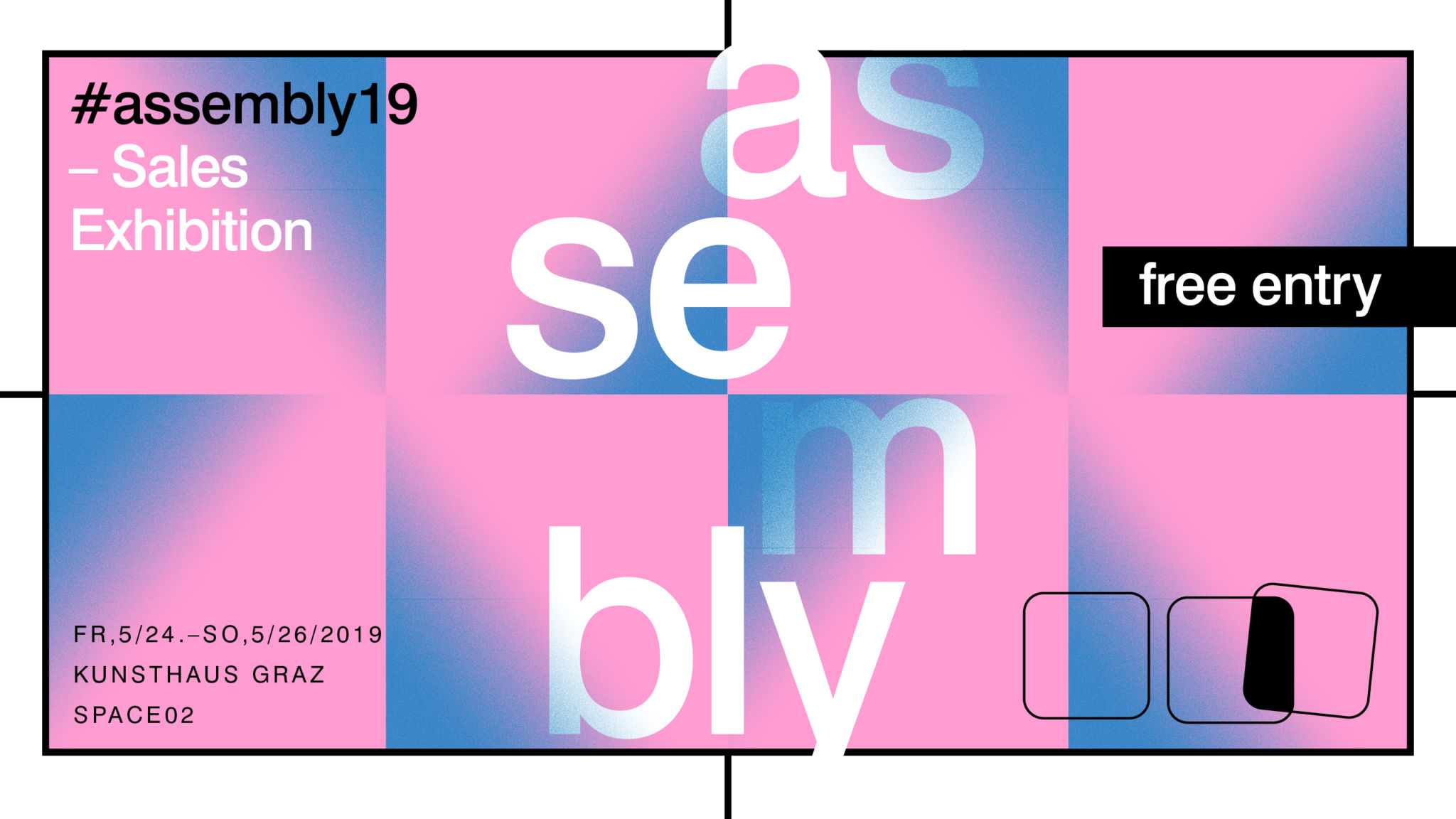 assembly goes Kunsthaus Graz. The museum is the central hotspot for those interested in art and design in Graz. The sales exhibition is set up in Space02 of the Kunsthaus Graz for three days in a row. Designers from all over Europe present their latest work and collections.
FREE ENTRY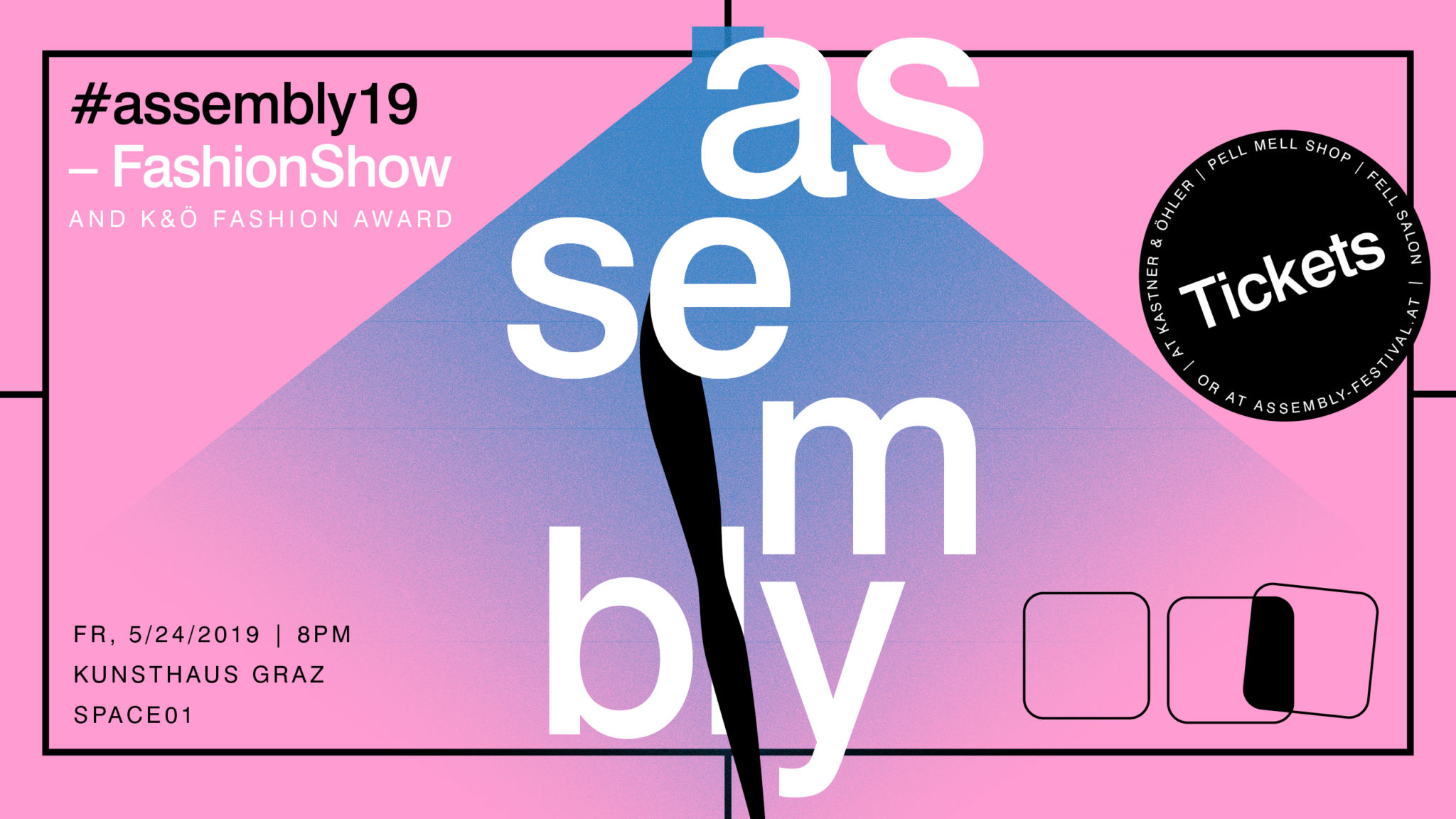 assembly's fashion show takes place in Space01 of the venue on 05/24/2019. International and national fashion labels present their latest collections. The music to the show will be provided by Rainer Binder-Krieglstein feat. Monique Fessl.
Participating labels:
Christina Seewald (AT)
Eder Aurre (ES)
Fahrenbruch (AT)
JJ Jaroslava Jindrakova (CZ)
Kaydouble U (AT)
Langackerhäusl (AT)
Life ist like a dream (CN)
Ludus (MK)
Mariela Gemisheva (BG)
Ni-ly (AT)
Plural (AT)
Vis a Vis (AT)
hosted by Gerald Votava
music by Rainer Binder-Krieglstein feat. Monique Fessl
visuals by OchoReSotto
hair by Fell Salon
make-up by IQ-Beauty of Course
BUY TICKET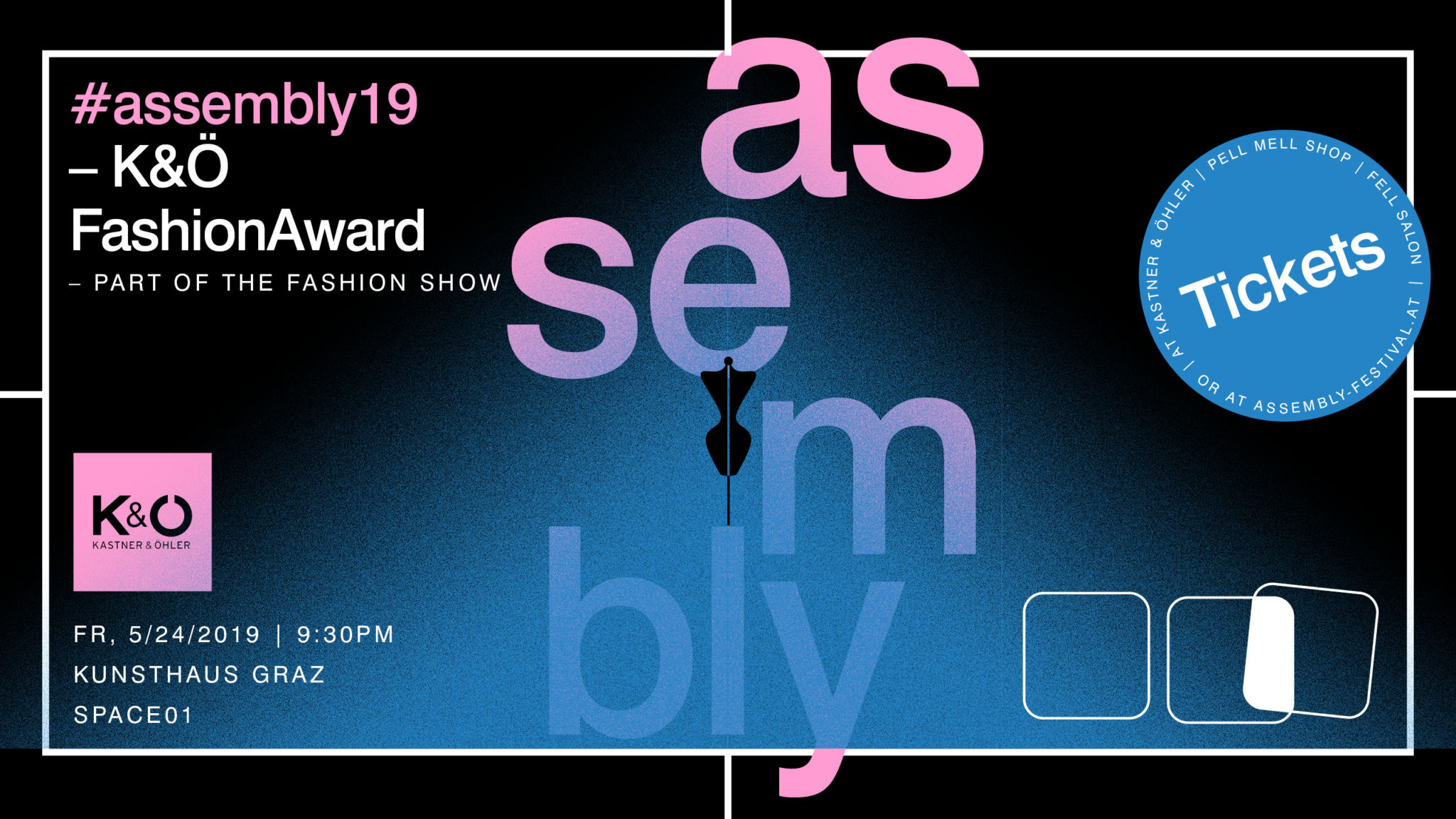 One of the festival's highlights is the award ceremony of the Kastner & Öhler Fashion Award. The EUR 5.000.- prize is awarded to the most innovative fashion label.
World leading design platform "Not just a label" will award one of the participants of the Fashion Show with a NJAL+ subscription.
The award ceremony will be held after the fashion show.
BUY TICKET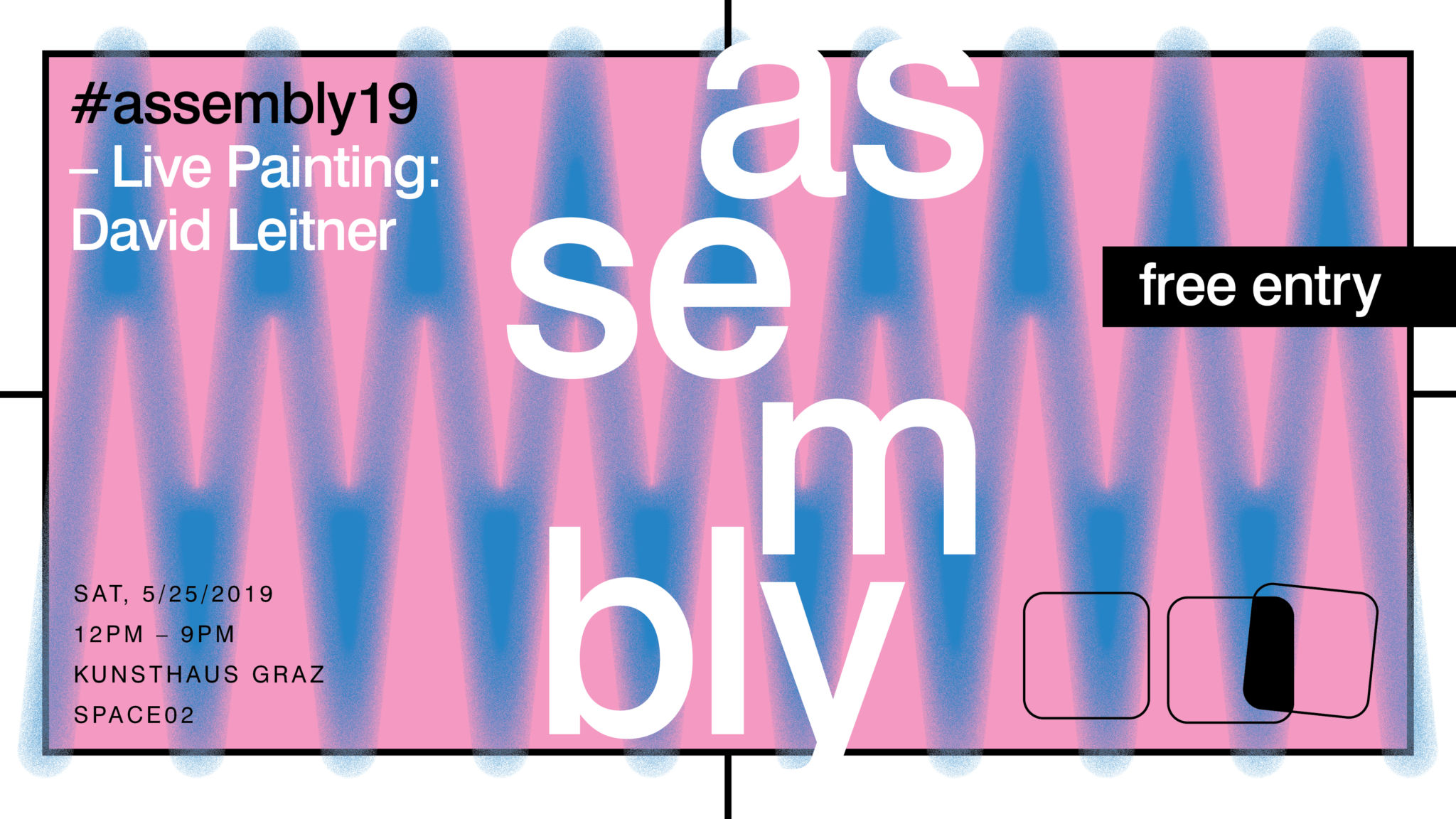 FREE ENTRY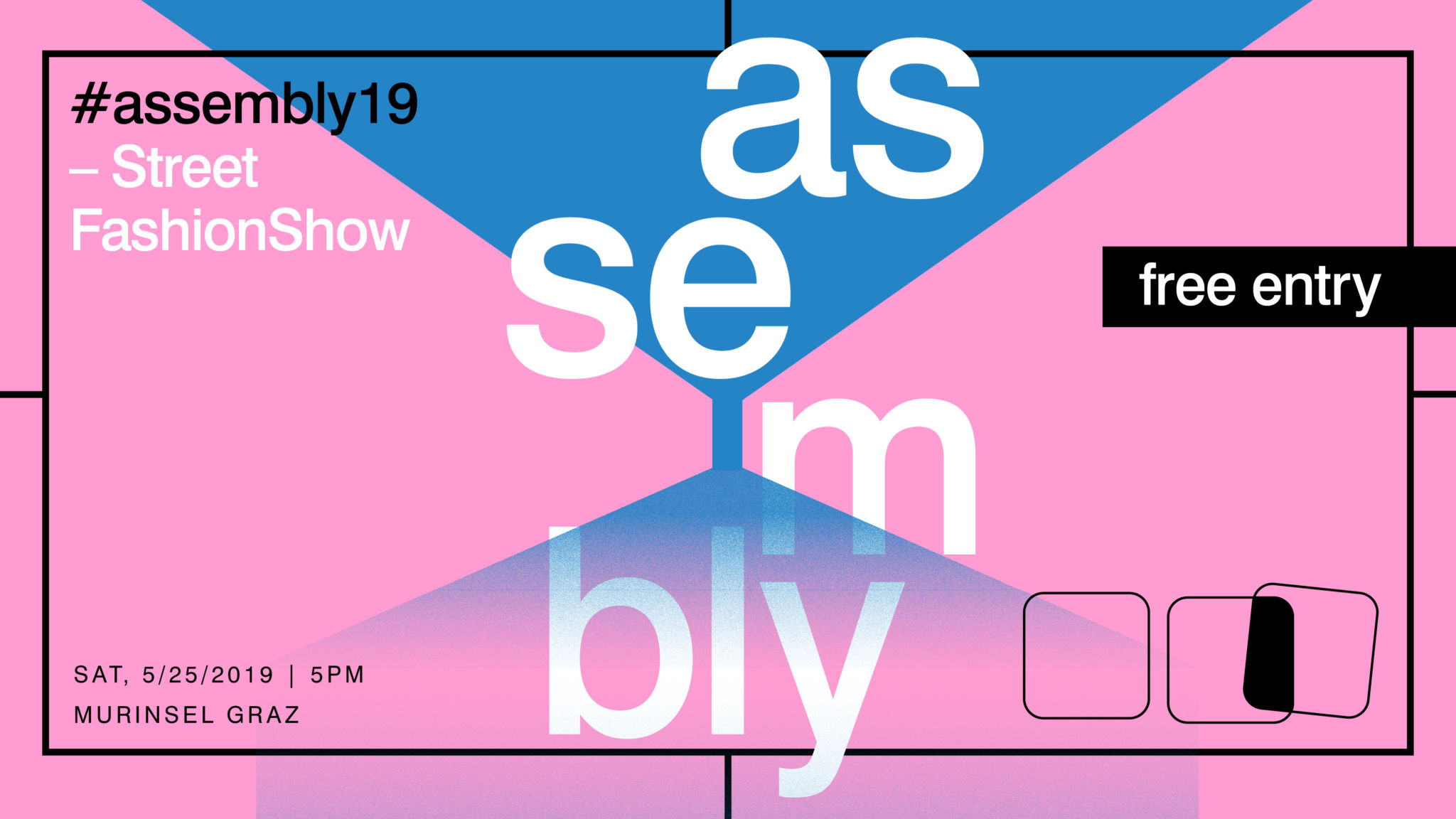 An annual highlight of the 3-day-networking-festival is the Street Fashion Show. The show will take place on the Island in the Mur.
Participating Labels:
artista (HU)
base (Modeschule Graz | AT)
cerwenka (AT)
Flora Sommer (AT/DE)
Kaseee (DE)
lazlo (HU)
notmadeinkina* (DE)
Rosivita schmuckgesang (AT)
Host: Gerald Votava
Music: Rainer Binder-Krieglstein
Hair: Fell Salon

FREE ENTRY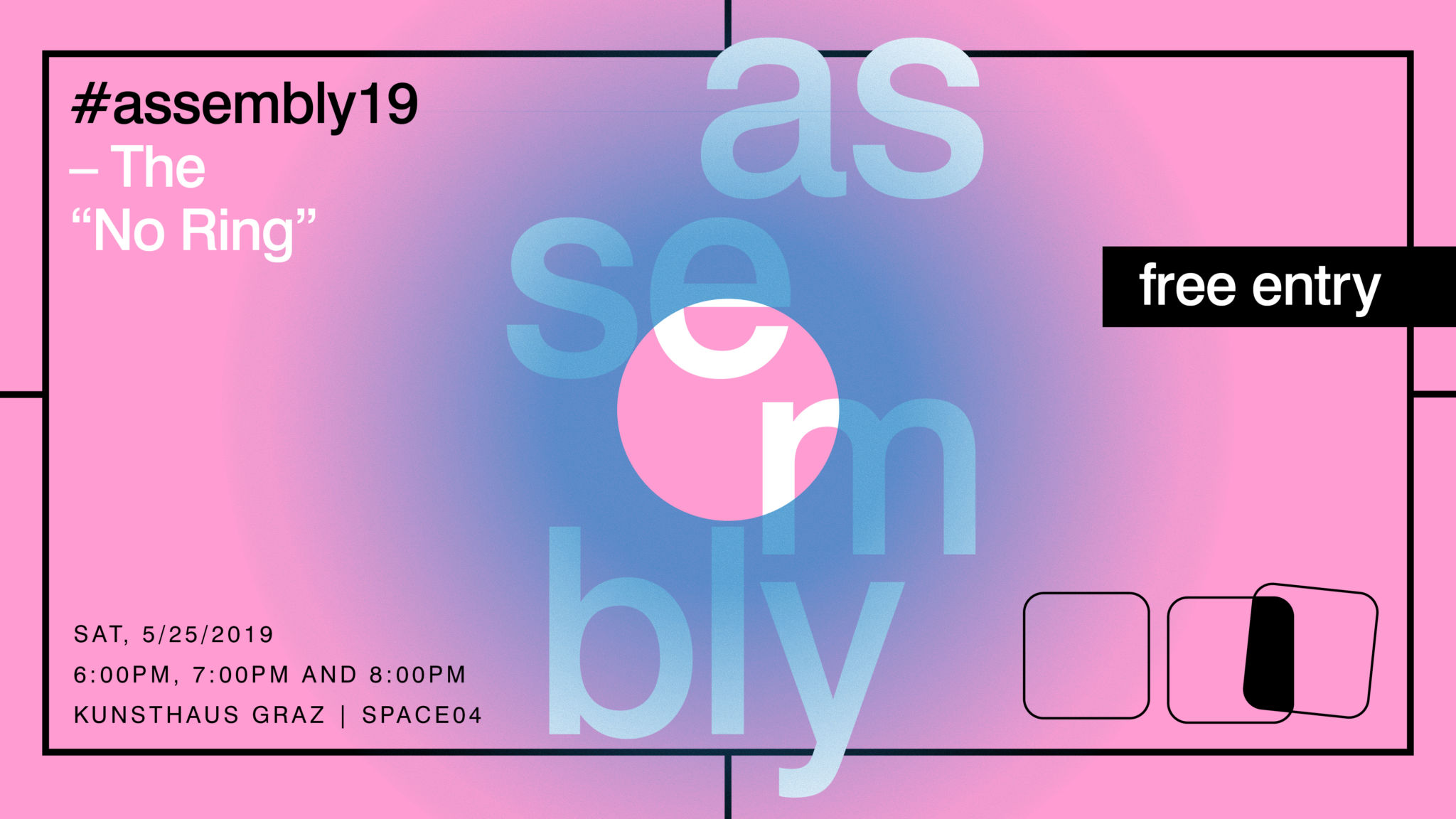 FREE ENTRY