Terms and conditions for participation at assembly
Dates  05/24/2019 – 05/26/2019
EXHIBITION FEE: EUR 400.-

05/24/2019
12pm – 7:30pm Opening Sales Exhibition, Kunsthaus Graz | Space02
(designer's presence at his/her stand is required)
8pm Fashion Show, Kunsthaus Graz | Space01
10pm Aftershow Party, Kunsthaus Graz
05/25/2019
11am – 9pm Sales Exhibition, Kunsthaus Graz | Space02
5pm Street Fashion Show, Murinsel Graz
05/26/2019
11am – 6pm Sales Exhibition, Kunsthaus Graz | Space02
ORGANIZATION
Overall organization by Kunsthalle Gries and Pell Mell
APPLICATION
Application procedure is possible online on our website assembly-festival.at. The form must be fully completed including a required upload of 3 pictures of your current work and submitted by 02/25/2019.
PARTICIPATION
A jury decides upon participation.
EXHIBITION FEE EXHIBITION FEE OF EUR 400.- IS TO BE FULLY PAID BY 04/14/2019. Late or no payment may result in loss of allotted exhibition space. Withdrawal from contract can only be done in written form and is legally effective if organizers consent. Exhibition space allotment is a prerogative of the organizers and cannot be objected.
SALES EXHIBITION
Exhibitors are responsible for supervision of their allotted exhibition space. Same policy applies to set-up and takedown before and after the festival. Exhibitors are furthermore responsible for transport to and from the exhibition and any customs procedures for goods from abroad.
SET-UP FRIDAY 05/24/2019 9:00 – 11am
The organizer provides uniform exhibition design and label marking: one rack and box for fashion designers and boxes for jewelry, accessories and product designers. Setting up further furniture for presentation is not permitted. Setting up allotted exhibition spaces is each designers own obligation and has to be finished by FRIDAY 05/24/2019, 11am All material used for set-up and decorations have to meet Norm B1Q1 standards.

IMPORTANT FOR ALL FASHION AND BAG DESIGNERS
All fashion- and bag designers have to finish the setup of their stands by 11pm on Friday. The Kastner & Öhler Fashion Award jury is then judging all collections and designers' presence is needed to await the jury!
TAKEDOWN SUNDAY 05/26/2019, 6pm – 11pm 
Designers must not takedown their presentation area before end of the event. Takedown only takes place at the given date and time. Exhibitors are liable for damages at the premises.
SUBMITTED DATA
Each participant confirms that all submitted data (photos, graphics, texts etc.) are free of any third party rights and that they may be published in context with the assembly festival. Desired credits are to be announced at submission or will not be considered otherwise.
LIABILITY
Kunsthalle Gries and Pell Mell cannot be made liable for theft of or damages to works/goods. Responsibility lies with each designer him/herself.
ALTERATIONS
Any modifications of these terms need mutual written consent. Place and court of jurisdiction is Graz.

Kunsthalle Gries
Dreihackengasse 42
8020 Graz

assembly Kastner & Öhler Fashion Award
assembly and Kastner & Öhler are proud to call for the 10th assembly Kastner & Öhler Fashion Award in 2019. An independent expert jury of 5 (to be announced) will select the winner from the collections presented at the festival. The award show will take place at the opening fashion show. The EUR 5.000.- prize is awarded for innovative fashion design with regard to design and artistic merit
Previous winners: 
2017: EDER AURRE (ES)
2016: ROEE (A)
2015: SABRINA STADLOBER (A)
2014: CITOYENNE K. (HR)
2013: NI-LY (A)
2012: MA KONSTANZE BAUMGARTNER (A)
2011: ODROWAZ (A) 2010: FARANDULA (SLO)
2009: BAIBA RIPA (LV)

THE AWARD, DONATED BY KASTNER & ÖHLER, CARRIES A EUR 5.000.- PRIZE
ALL FASHION DESIGNERS PARTICIPATING AT ASSEMBLY 2019 ARE ELIGIBLE
In case of his/her nomination, the applicant unreservedly agrees to the use of his/her collection photo material for public promotion purposes by assembly and Kastner & Öhler. With his/her application to assembly the participant accepts and acknowledges all terms of conditions of participation described in this invitation for competition and expressly agrees that jury decision in all matters of discretion will be final and incontestable. Legal recourse is excluded.
Terms and conditions for the shows
FASHION SHOW
PARTICIPATION FEE EUR 450.-
The Fashion Show takes place in Space01 of the Kunsthaus Graz on FRIDAY 05/24/2019 8pm. Every designer presents 7 outfits. Music, moderation, models, hairstyling and make-up are provided for by the organizer. In case more designers apply than space available, a jury selects the participants.
Street Fashion Show
PARTICIPATION FEE EUR 150.-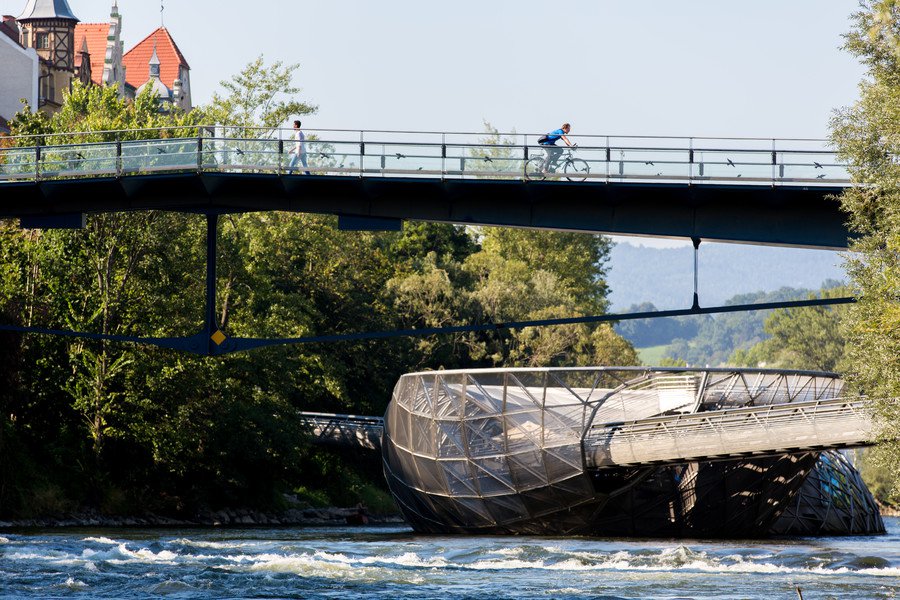 The show takes place on SATURDAY 05/25/2019, 5pm on the Island in the Mur. Music, moderation, hairstyling, models and make-up are provided for by the organizer. In case more designers apply than space available, a jury selects the participants.